Endurance 4X4 Spiti & Ladakh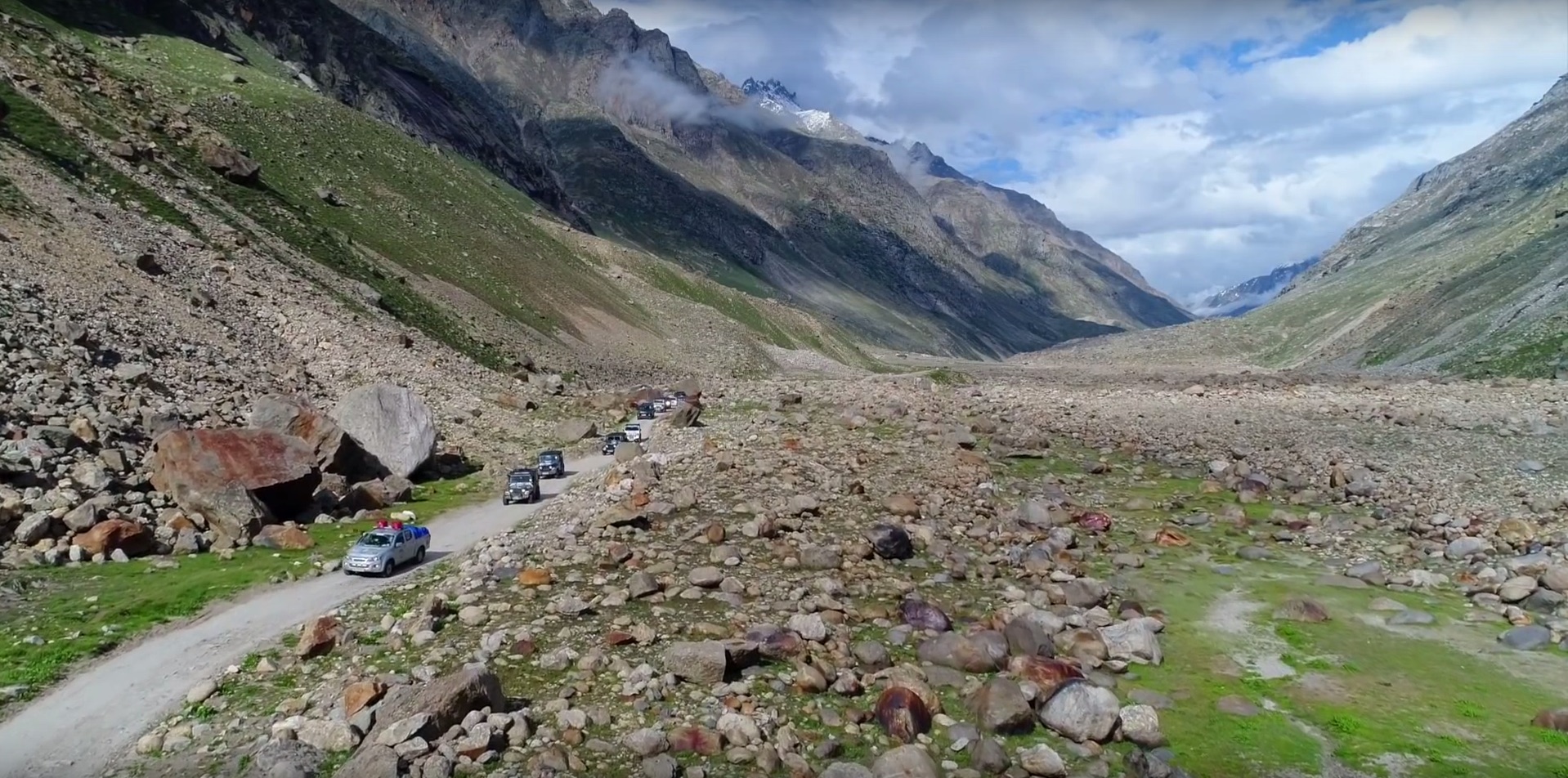 Are you ready to test your limits?
Date: 6th June every Year
Overview
MANDATORY CHECKLIST
INDEMNITY FORM
BANK DETAILS
"The following trip is an ENDURANCE test for the Man and its Machines. Roads travelled are barren for 500km without any ARMY assistance or Intervention."
" One For All. All for One".
"60Liters of Fuel Mandatory"
Only for 4x4 Owners
Click on the day for more details
6th: Shimla Check In
Time to Meet each other. Understand the essentials and enjoy nature.
7th: Kalpa
A drive from Shimla to Kalpa on the most treacherous road in the world.
8th: Kalpa-Nako-Kaza
Kaza is an ideal base camp for trekking, mountaineering and tours directed to other parts of the valley.Some of the major tourist attractions in and around Kaza beside Tangyud Monastery are the Key Gompa, Kibber village at an elevation of 4205 m.
9th : Kaza-Kunzum La Pass-Chandrataal
Chandra Taal lake is situated on the Samudra Tapu plateau, which overlooks the Chandra River. The name of the lake originates from its crescent shape. It is situated at an altitude of about 4,300 metres (14,100 ft) in the Himalayas. Mountains of scree overlook the lake on one side, and a cirque encloses it on the other.
10th: Jispa to Leh
11th: Leh - Rest Day
A day out in the beautiful valley of Leh. Enjoy the local cuisine, shop at Leh Market and get a glimpse of gigantic Himalayan ranges.
12th: Leh-Khardung La- Turtuk Baltistan
The village offers views of Beautiful Valley, part of the Shyok Valley. Though a Muslim village, there are a few gompas located on the plateau above the Shyok River and there is an old royal house to see in the village. Turtuk is one of the few places in India where one can witness Balti culture, and one can find a few homestays and guest houses in the village. It is the last major village where tourist activity is allowed before the Line of Control.
13th: Turtuk to Sumur(Nubra Valley)
Spot the rare double hump camels otherwise only found in the Sahara Desert.
14th:Sumur to Pangong Lake
Pangong Tso, Tibetan for "high grassland lake", also referred to as Pangong Lake, is an endorheic lake in the Himalayas situated at a height of about 4,350 m (14,270 ft). It is 134 km (83 mi) long and extends from India to China. Approximately 60% of the length of the lake lies in China. The lake is 5 km (3.1 mi) wide at its broadest point. All together it covers 604 km2. During winter the lake freezes completely, despite being saline water. It is not a part of Indus river basin area and geographically a separate land locked river basin.
15th: Pangong Tso-Hanley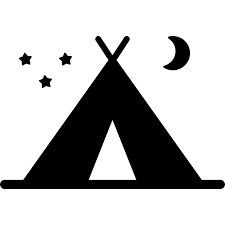 Survival night camping
16th: Hanley - Lake Tso-Moriri
The lake is at an altitude of 4,522 m (14,836 ft). It is the largest of the high altitude lakes entirely within India and entirely within Ladakh in this Trans-Himalayan biogeographic region. It is about 16 miles (26 km) north to south in length and two to three miles (3 to 5 km) wide. The lake has no outlet at present and the water is brackish though not very perceptible to taste.
17th:Lake Tso-Moriri-Jispa
Jispa is located 20 km north of Keylong and 7 km south of Darcha, along the Manali-Leh Highway and the Bhaga river.There are approximately 20 villages between Jispa and Keylong.
18th: Jispa-Manali
Final day of the adrenaline packed extreme expedition at Manali.
19th: Time to go home
11:00 a.m. hotel checkout. Time to go home.
Pricing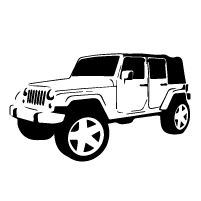 Own Self Drive 4x4
Starts at: Rs 3,400 per day per person

Note: Price Includes All Meals and Stay for 6Days: Excluding Fuel.
Confirmed Bookings Valid After a Deposit of Rs 10,000.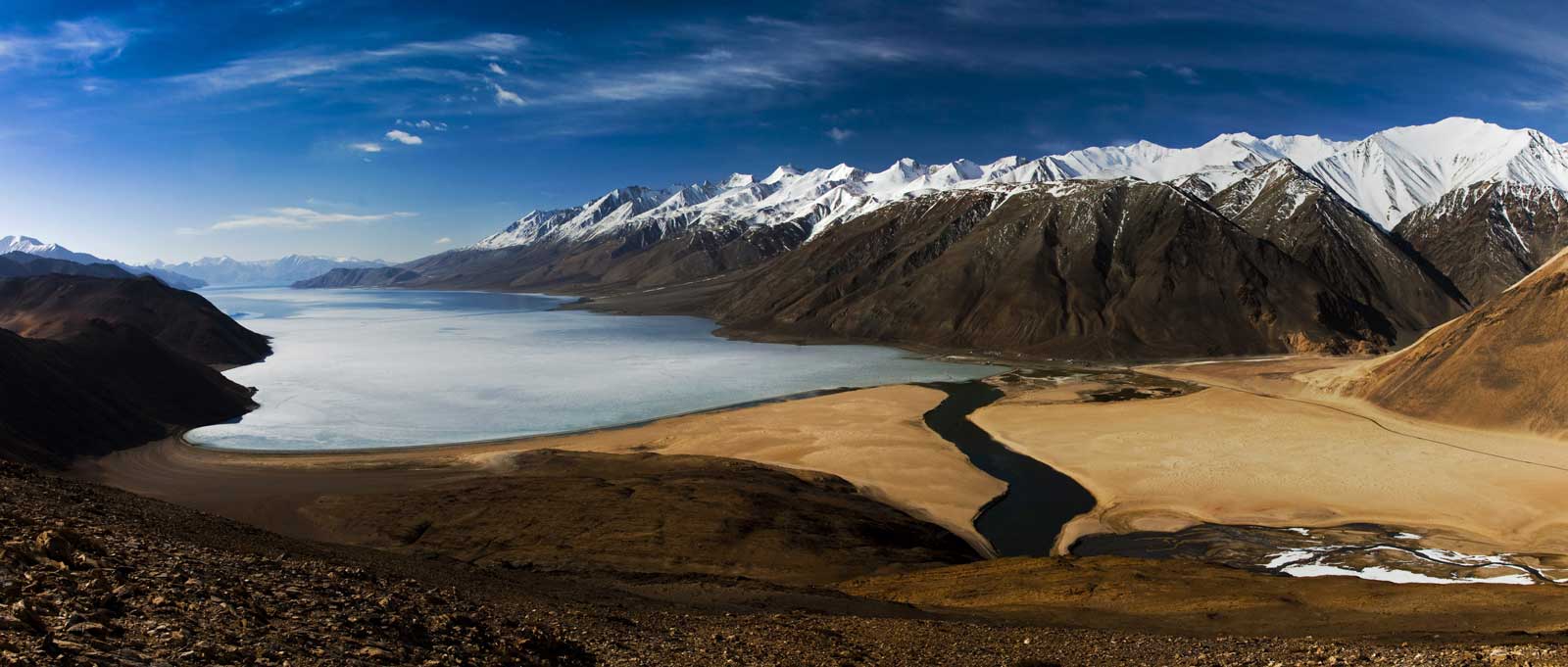 Travel with the Goats
book your adventure now!